Elegant wedding favors, invitations, gowns, and party supplies etc. Shop and compare!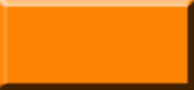 Here you can make wedding postcards or invitations.
Search the Internet for more.
Nice variety of favors for an elegant wedding reception.
Makes changing your last name simple.
Go crazy with their bachelorette cool party supplies!
Big distributor for all sorts of cool fun balloons.
Some nice wedding invitations and bridal shower invitations.
A great way to save those precious memories.
Nice variety of wedding invitations as well as other invitations.